Let us take care of your loved one with Alzheimer's and Dementia Care.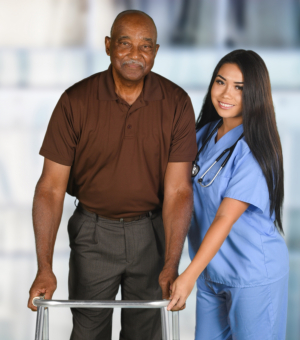 Because of Alzheimer's or Dementia, one could possibly lose his or her own ability to manage activities of daily living. This is because the effects of this disease could interfere with one's behavior or mental ability, such as being forgetful.
Josie's Angels Homecare LLC understands the struggles and challenges when taking care of a family member who is suffering from Alzheimer's or dementia. That is why we have caregivers who are specially trained to provide Alzheimer's and dementia care. They are available 24 hours a day, 7 days a week to help ease your loved one's burden and give a clear direction during uncertain and unpredictable times.