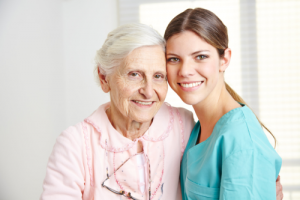 We help you reach the quality of life that you deserve.
With over 30 years in the industry, Josie's Angels Homecare LLC has been serving home care to the surrounding areas of Alabama. Our home care services are designed to serve individuals of all ages who are disabled, aging, injured, recovering from a surgery or injury, disabled, or who have chronic health issues.
Mission and Vision
Statement
Our mission is to enrich the quality of our client's life by enabling the person to live in comfort and peace of mind through affordable home care services. It is our goal to employ well-trained, caring, and competent individuals who are responsive to the needs of our patients, families, and the communities we serve.
Josie's Angels Homecare LLC strives to continue to become a provider of choice for home care services by having a holistic approach to our brand of care.
We believe that when it comes to managing one's health, there is no better place than to cope with health challenges at home. That is why we strive to work together with the patient's physician and abide by the health requirements of our clients so we can provide the right care that best suits their needs and personal preferences.
As such, our care coordinator will take time in recognizing and understanding the needs of our patients and craft a care arrangement personalized according to their needs. Our professional caregivers will then provide care to our patients, offer assistance, guidance, and most of all, support.